Dental Outreach – Jamaica
---
Since 2010, we have been traveling to the island of Jamaica to treat a small community of people in Buff Bay. Our team has provided much needed dental services in the form of extractions, cleanings, and gum surgery.
---
March 13 – 19, 2016
Our team has successfully completed the 7th year of this mission!
---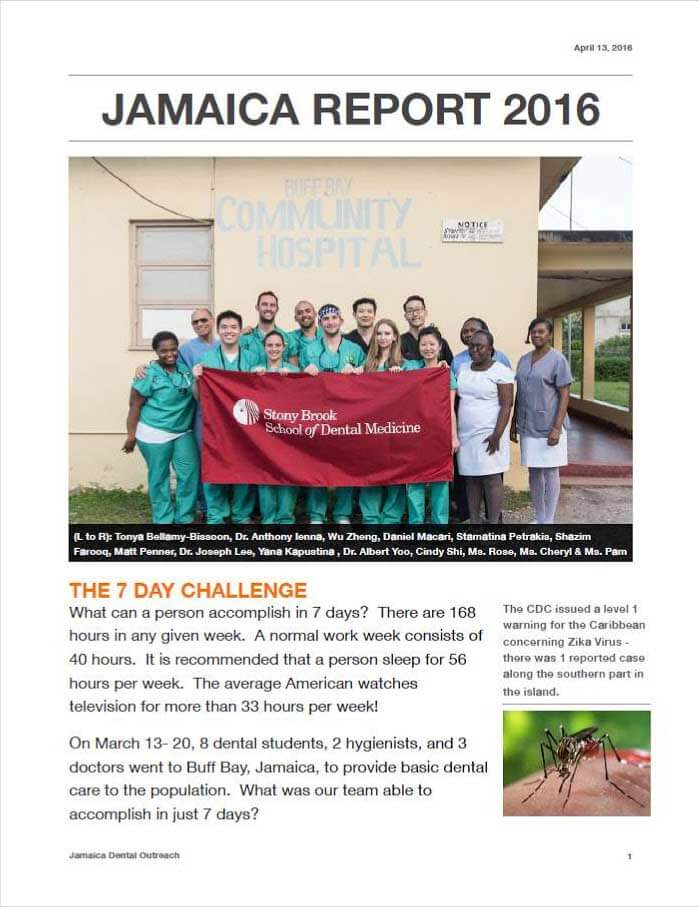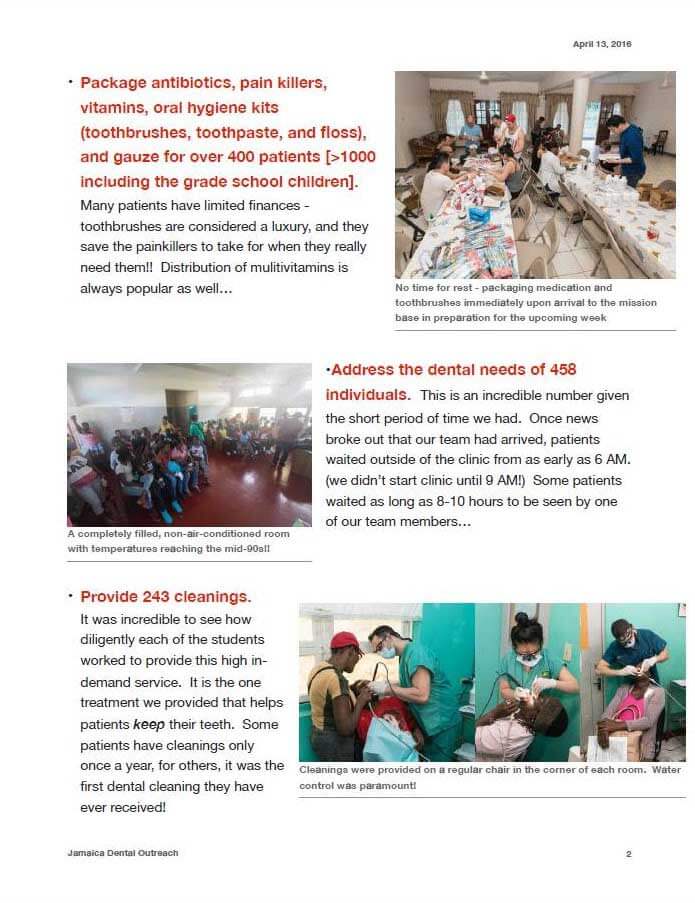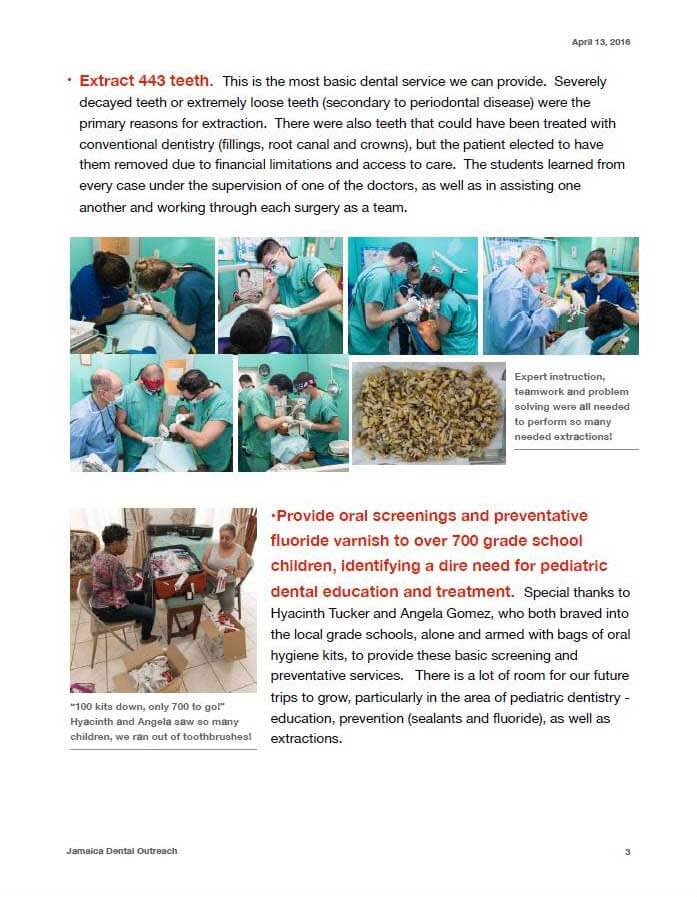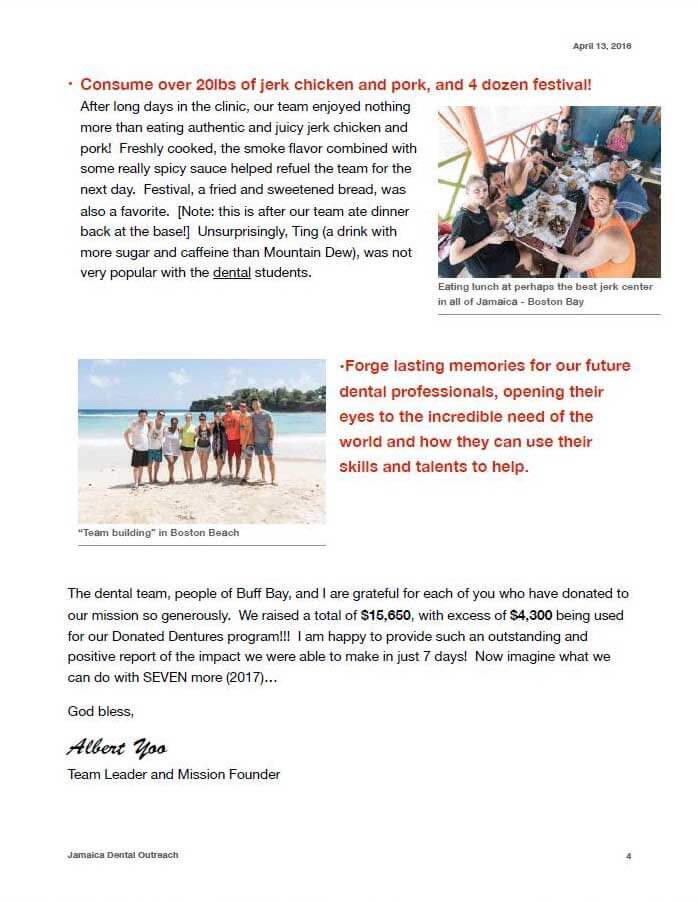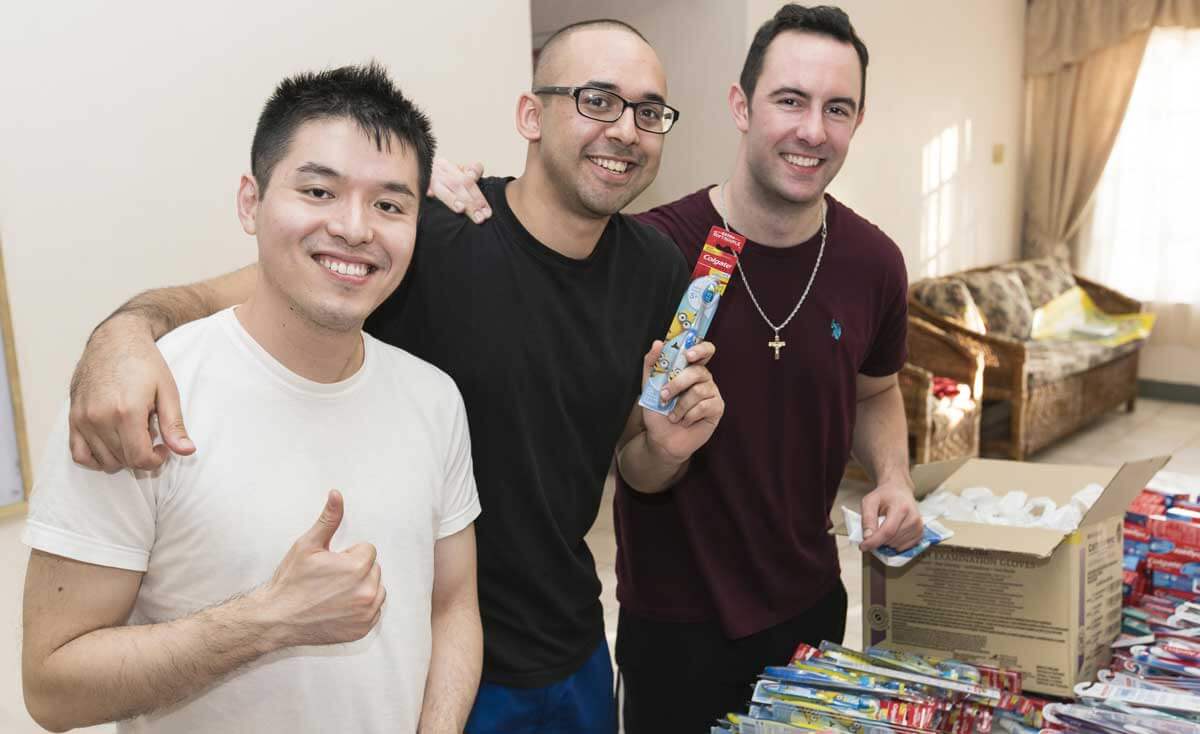 ---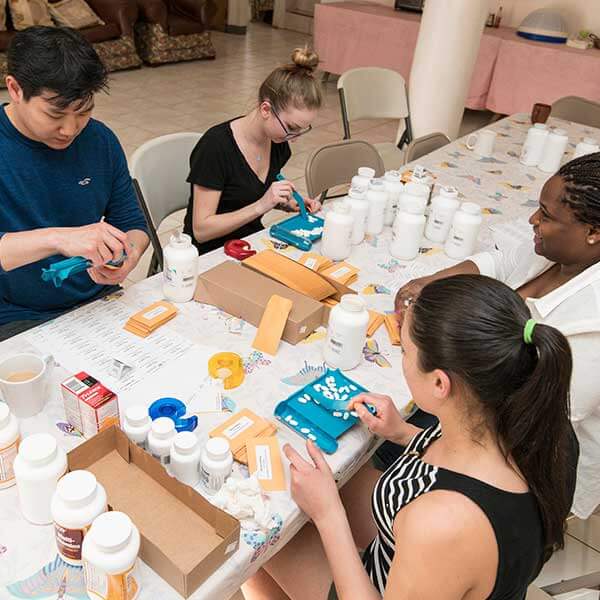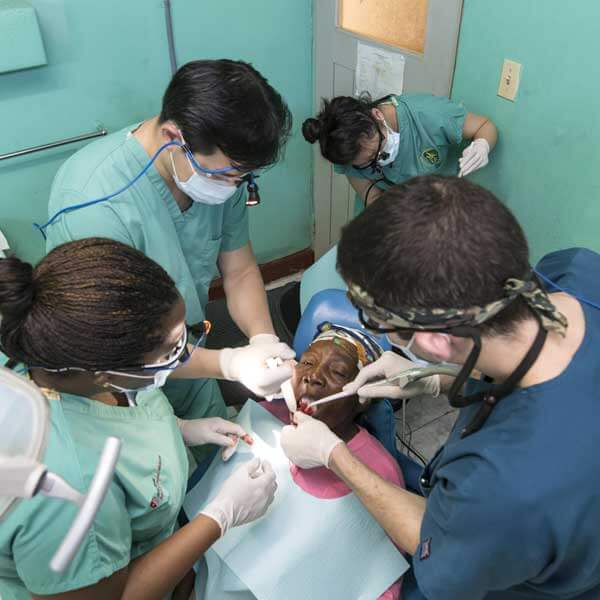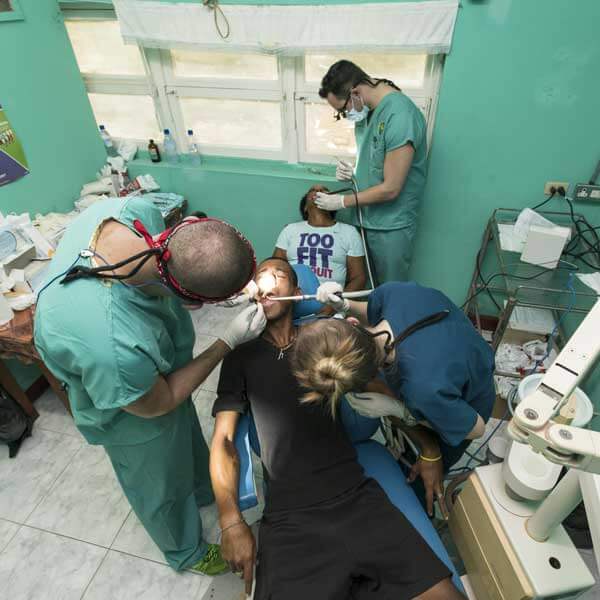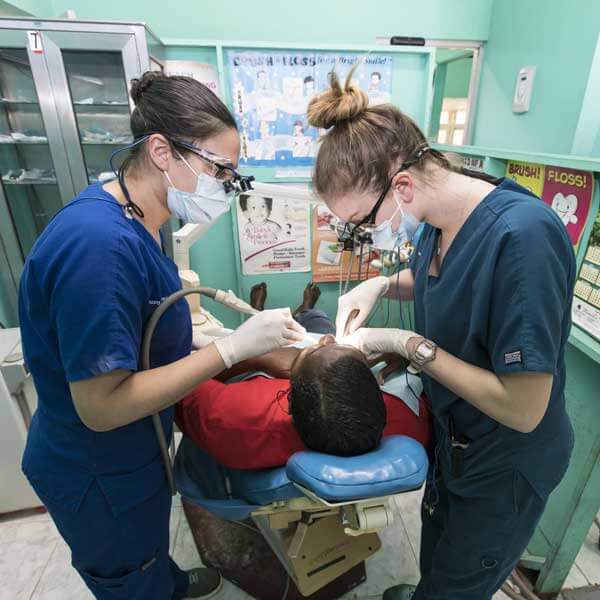 ---
January 26, 2016
Dr. Albert Yoo was recently awarded Stony Brook University's prestigious 40 under 40 award for his continued efforts in providing needed dental care in Jamaica!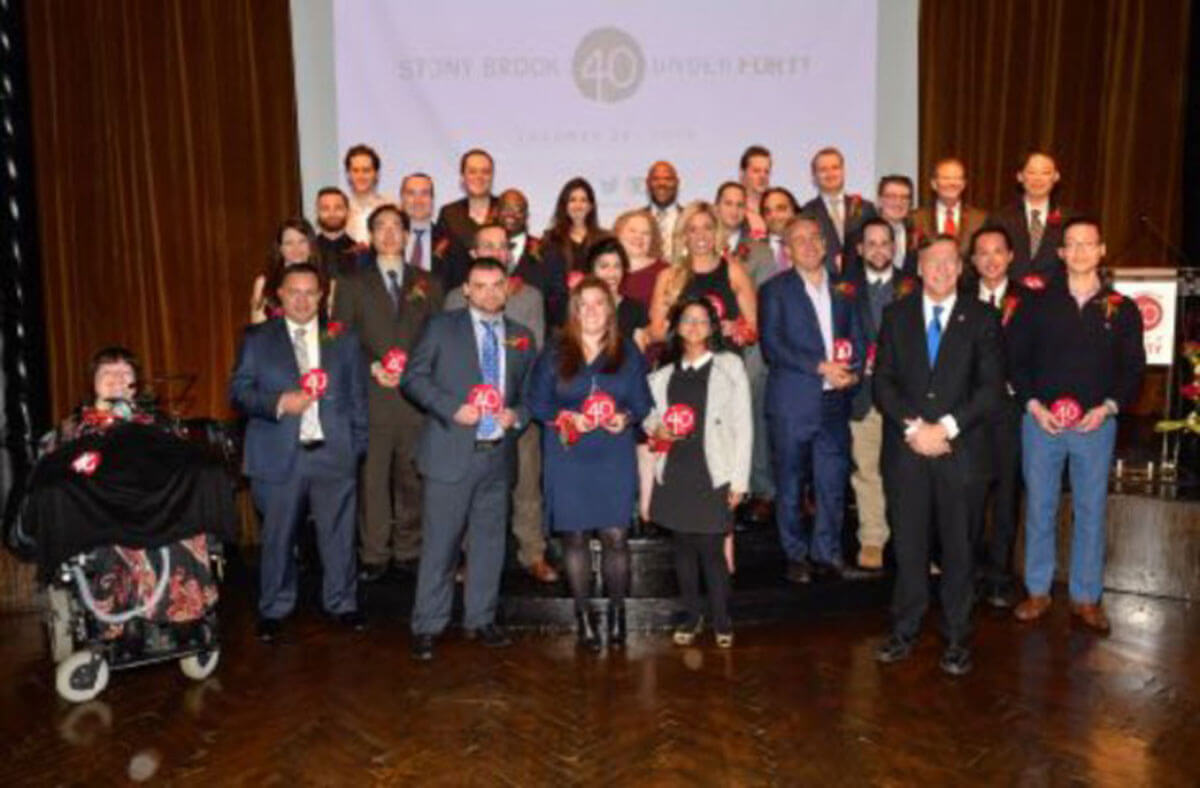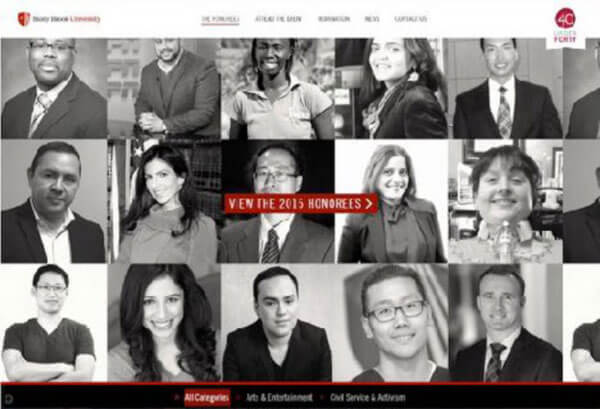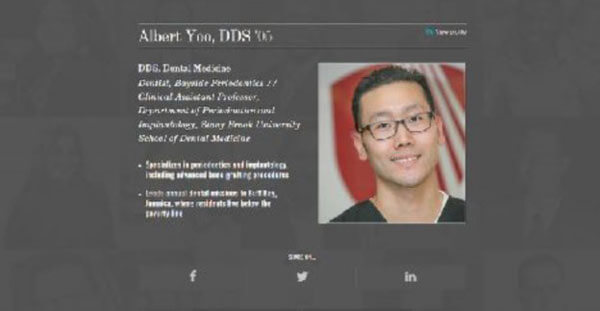 ---
---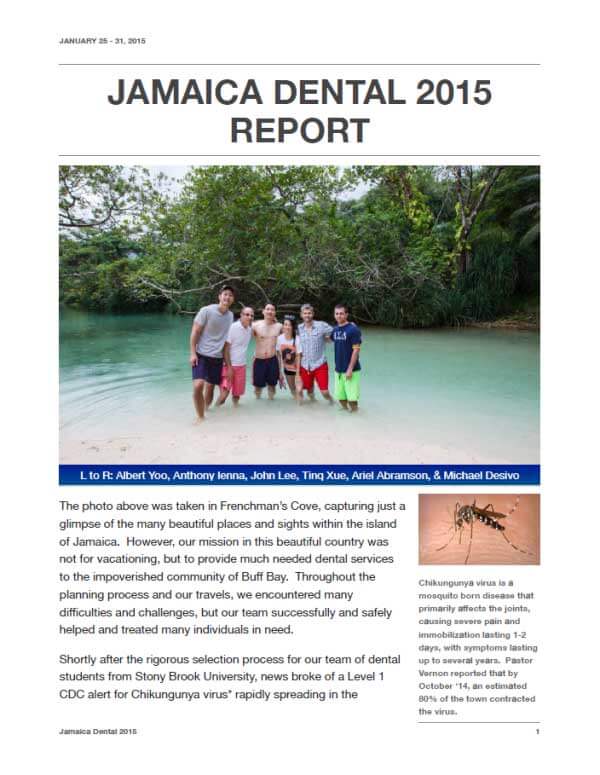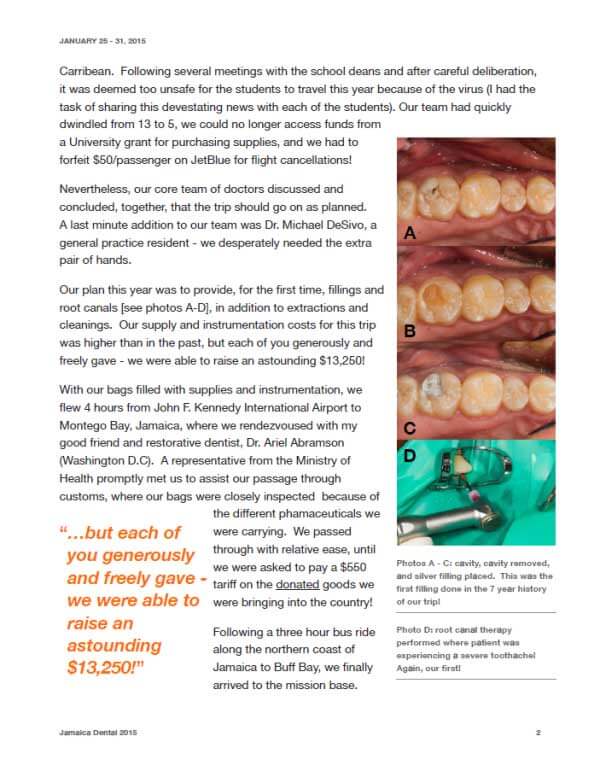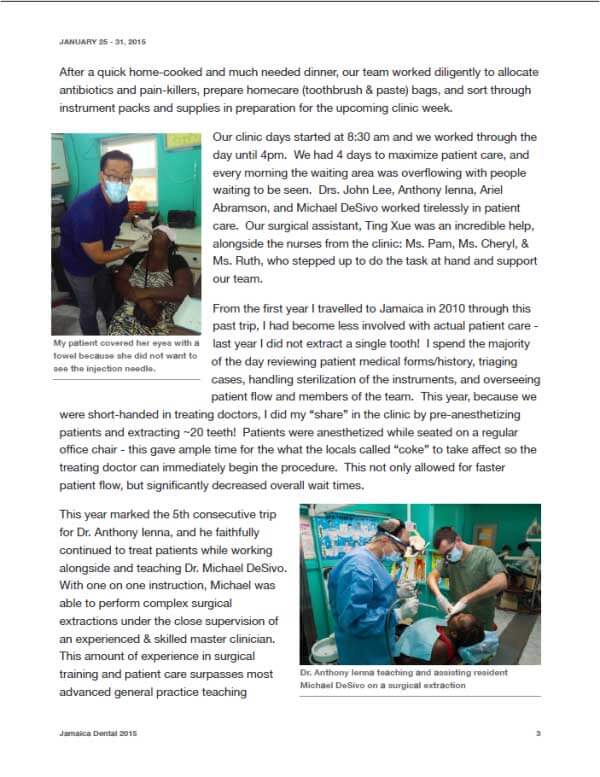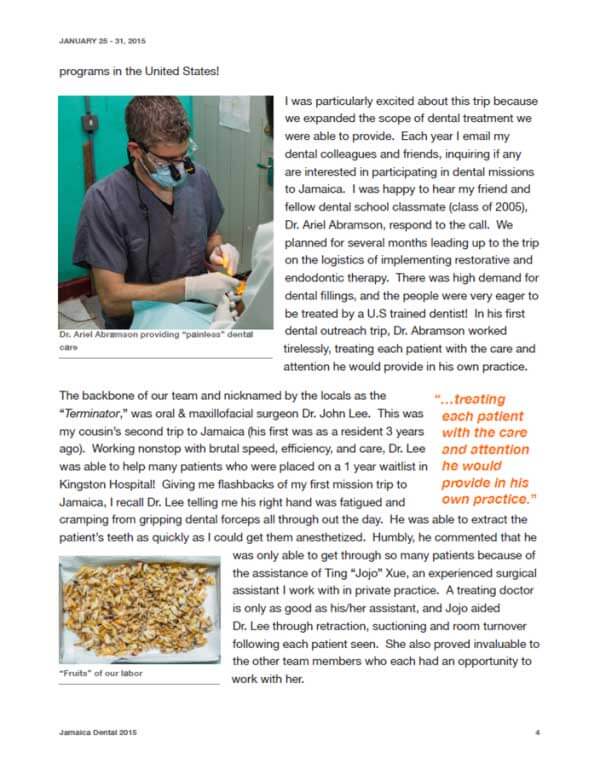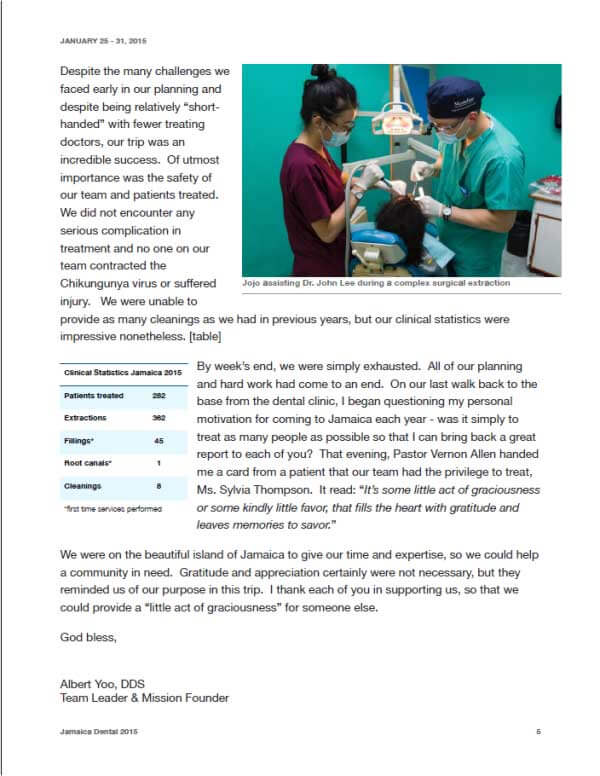 ---
April 8, 2014
Dr. Albert Yoo featured on the Stony Brook University website for his team's work in Jamaica.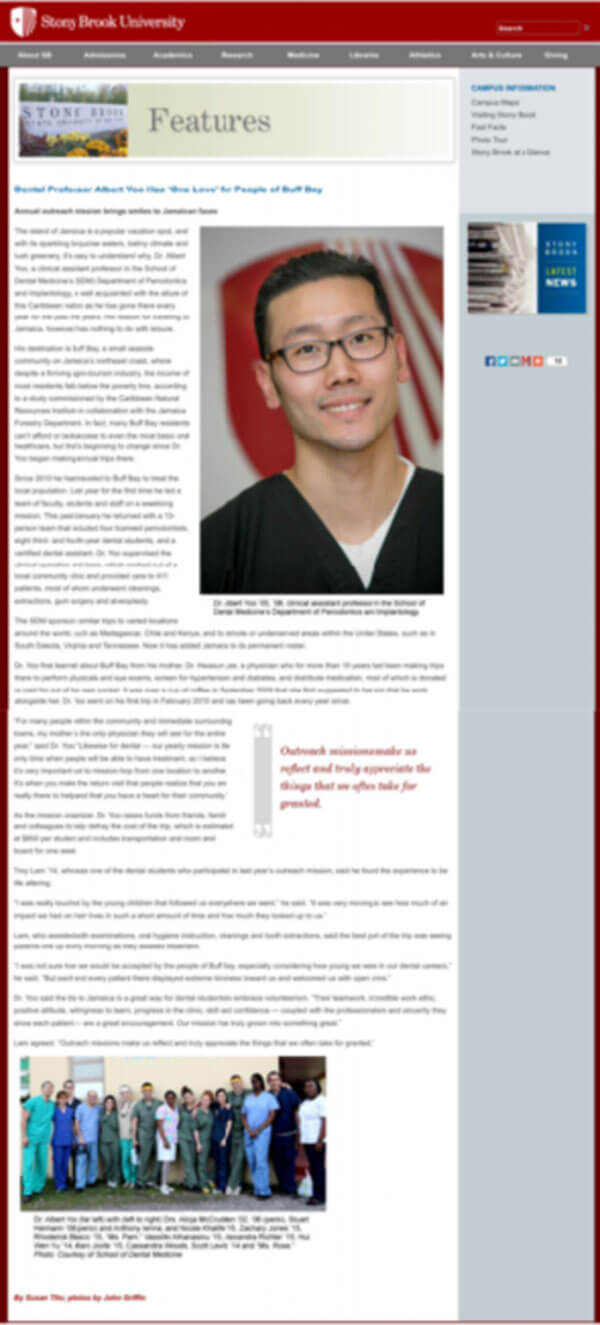 ---
January 26 – February 1, 2014
We continued our yearly trip and now for the 2nd time with the dental students from Stony Brook University School of Dental Medicine.
---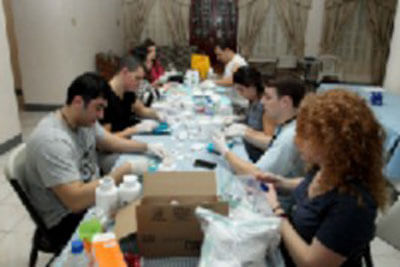 ---
Students diligently allocating medications (antibiotic, pain killers) before the start of the clinic week.
---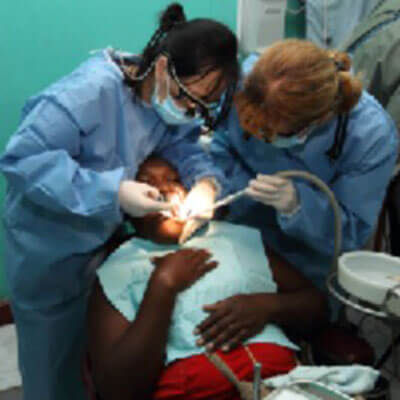 ---
Dr. Alicja McCrudden instructing 4th year student, Jess Yu ('14), on surgical extraction.
---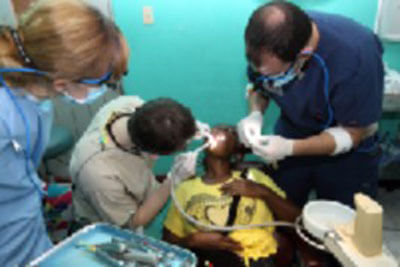 ---
Dr. Alicja McCrudden overseeing Zachary Jones ('15) and Scott Levitz ('14) on surgical extraction.
---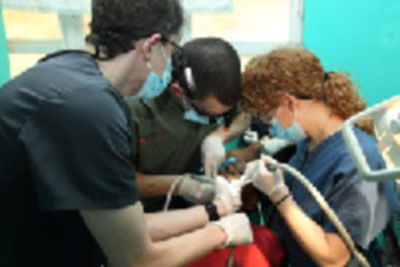 ---
Friend & colleague, Dr. Stuart Heimann, assists Marc Jiorle ('15) and Alexandra Richter ('15) on surgical extraction.
---
February 3 -9, 2013
This was the first time our outreach has partnered up with the Stony Brook School of Dental Medicine students. Eight (8) dental students were hand selected to surgically treat patients.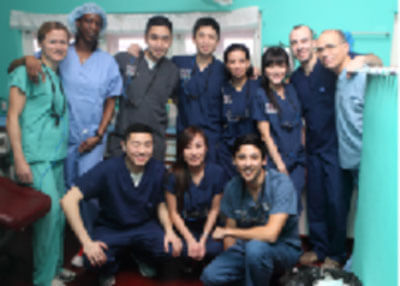 ---
(Clockwise from top left) Dr. Alicja McCrudden, Ms. Cassandra Woods, Peter Chen ('13), Troy Lam ('14), Christina Makram ('14), Tina An ('14), Alex Sadek ('14), Dr. Anthony Ienna, Ali Mehrabian ('14), Inhae Choi ('14) & Danny Kang ('13)
---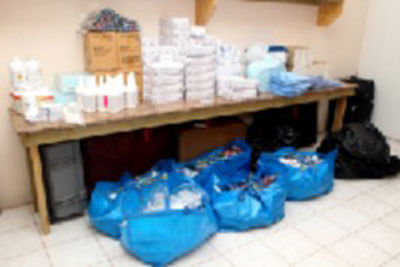 ---
Dental supplies were acquired by fundraising and a grant courtesy of Henry Schein.
---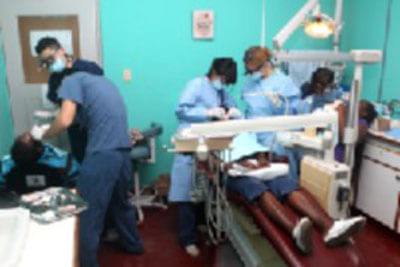 ---
All clinical space was utilized as the team treated ~300 patients in the course of only 5 days!
---