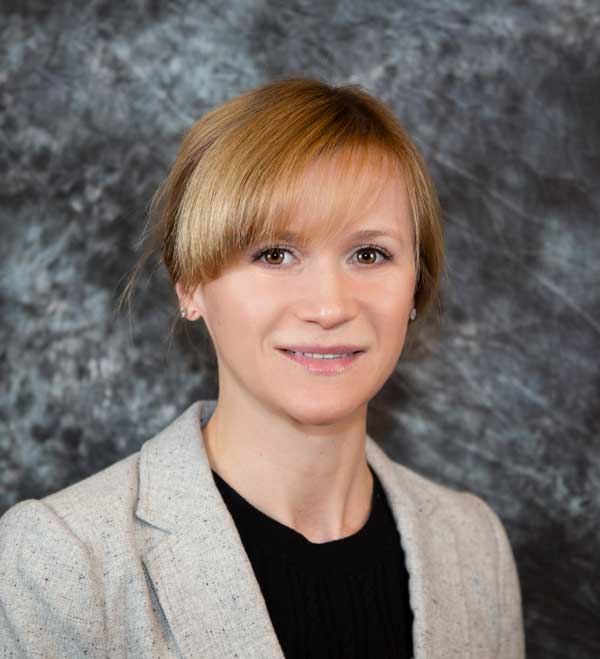 ---
Dr. McCrudden is a board certified periodontal surgeon. She received her Doctor of Dental Surgery degree from Stony Brook University after completing a Bachelors of Science in Biochemistry degree from SUNY at Stony Brook. After graduating from dental school, Dr. McCrudden completed a 1-year general dentistry residency at the Northport VA hospital. It was there that she found her love for periodontics treating the veterans. This new calling led her back to Stony Brook University to complete a 3-year surgical residency in periodontics. Shortly after finishing the periodontal residency Dr. McCrudden earned her Diplomate status.
A native of Poland, Dr. McCrudden immigrated to the United States when she was 13 years old. She spent her first 4 years living in Queens before eventually pursuing all her studies on Long Island.
Dr. McCrudden is very dedicated to her profession and continually strives to stay on top of the latest technological and biological advances. She recently received a certificate from New York State Dental Association for completing 750 hours of continuing education.
Dr. McCrudden is passionate about educating patients and residents and she currently holds a Clinical Instructor position at the New York Presbyterian/Queens hospital. She is also on staff at the VA hospital where she performs screening exams on military men and women prior to their deployment.
Dr. McCrudden is a proud member of the American Academy of Periodontics, American Board of Periodontology, American Dental Association, New York State Dental Association, Northeastern Society of Periodontists and Queens County Dental Association.
When not in the office, Dr. McCrudden enjoys spending time with her husband and two sons and loves the sporting activities her boys participate in lacrosse, soccer, baseball, basketball, track and field.
She herself is passionate about fitness and nutrition and enjoys bikram yoga, barre and running.
---