Implant Supported Dentures
---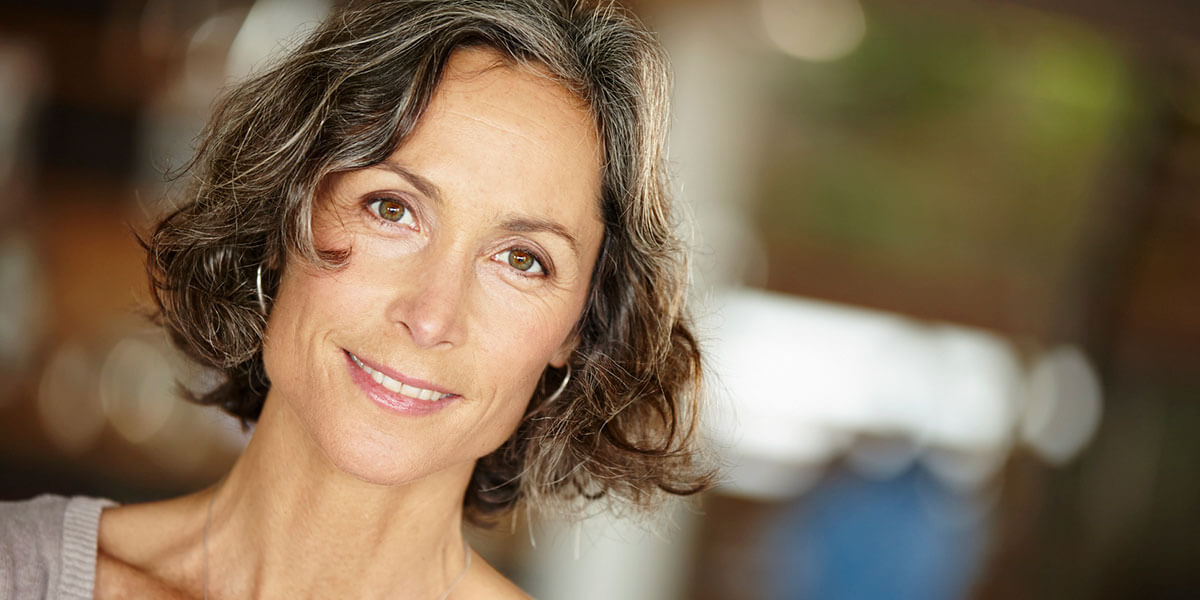 ---
Implant supported dentures can be either fixed or removable. This solution requires the placement of two or more implants. If a removable denture is selected, the denture will "snap" on to the implant rather than requiring the use of denture paste or adhesives. Removable dentures can be taken out for cleaning at night.
This technique offers many advantages over traditional dentures.
Easy to care for, this solution can simulate the look and feel of natural teeth and stay fixed in place with the implants acting as anchors. Patients will not experience the typical rocking and movement or gum irritation associated with dentures. 
For the lower jaw, this has now become the STANDARD OF CARE.
---

Step 1c – Radiographic evaluation
Due to severity of bone loss, the patient was sent for 3D imaging – evaluation of bone quality/quantity and identification of vital structures (nerve canal, position of impacted molars).
---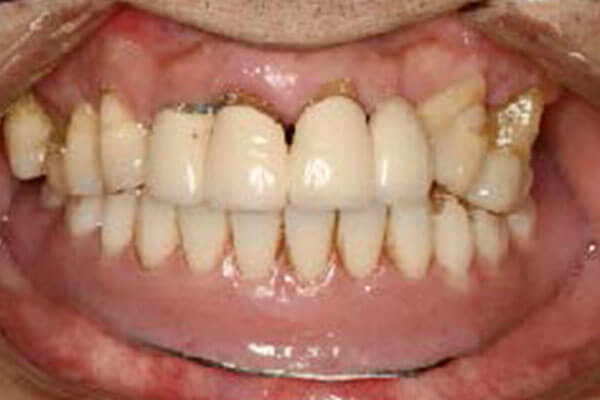 ---
Final (1) – Implant retained overdenture
Custom implant retained mandibular overdenture – working with patient's exisitng maxillary occlusion (teeth).
---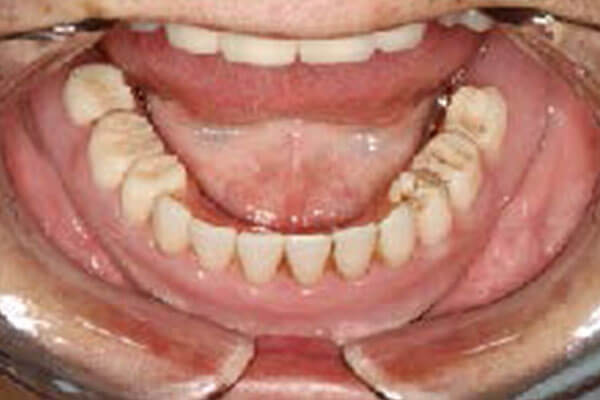 ---
Final (2) – Implant retained overdenture
The denture is metal reinforced and very retentive. There is good adaptation of the denture around the ridge bearing areas, making the prosthesis very comfortable to wear.
---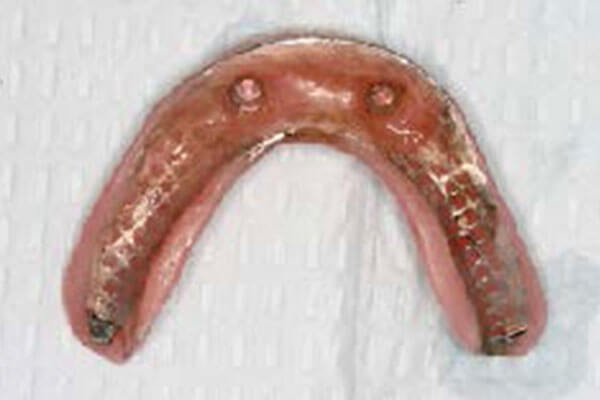 ---
Final (3) Implant retained overdenture
Inspection of the underside of the denture reveals the metal framework and two locator housings (button-like attachment/female portion where implant attaches).
---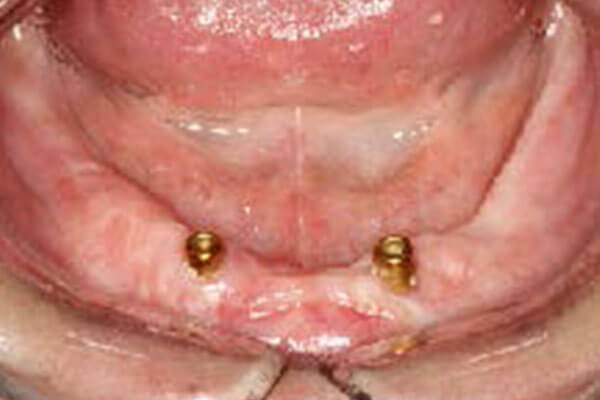 ---
Final (4) Implant retained overdenture
Locator abutments (button attachment/male portion) sit on the implant fixtures placed below in the bone. These serve as the anchors for the denture, holding the prosthesis firmly in place. The patient is instructed to remove the denture daily and clean both the denture and the attachments on the implants.