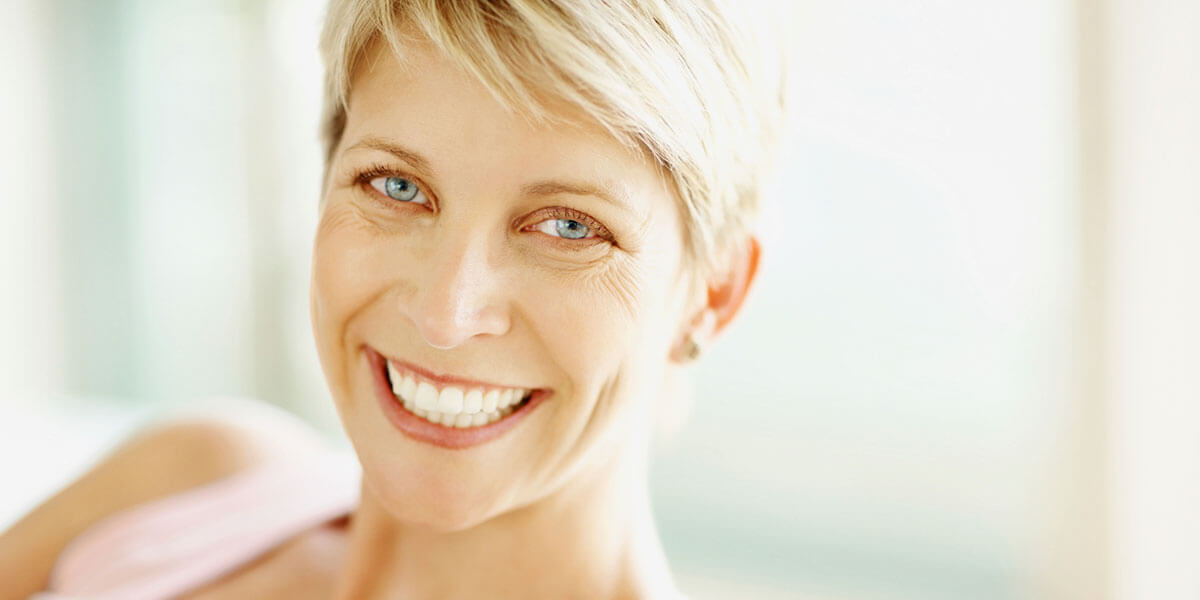 ---
An implant supported bridge is a restorative solution for spaces where two or more adjacent teeth are missing. The bridge replaces multiple adjacent missing teeth without the use of a denture. This restoration typically requires two implants to support the porcelain bridge. The bridge provides a functional and aesthetic replacement for the patient's natural teeth.
---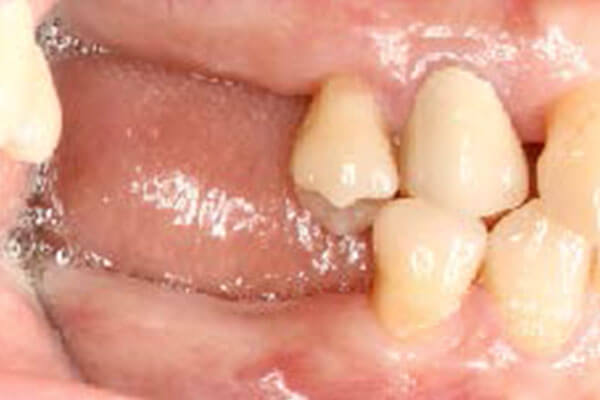 ---
1: Before the procedure
Three teeth at back end of the mouth are missing. The patient did not want a removable partial denture. The only real replacement alternative is installing a fixed implant bridge. The bridge contains all teeth in one piece and is anchored on dental implants. The patient had adequate bone both clinically and radiographically.
---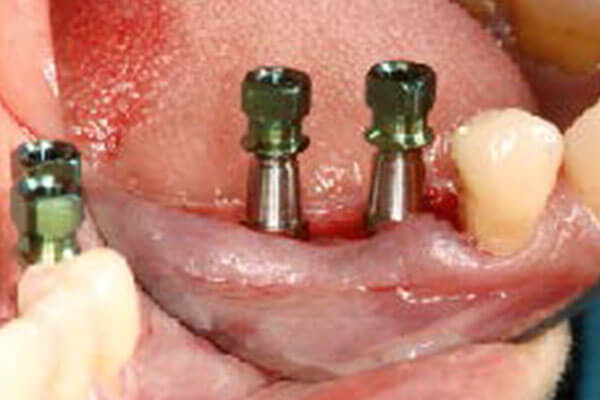 ---
2a: Implant surgery – mandible
Two lower implants were placed in good position. The gum tissue was sutured.
---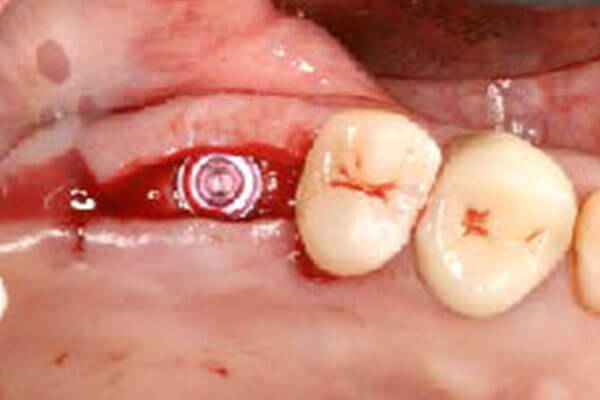 ---
2b: Implant sugery – maxilla
One implant was placed in the molar position. The tissue was sutured.
---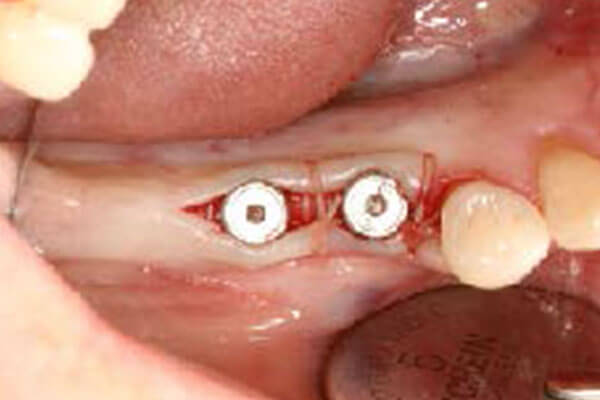 ---
3a: Implant uncovering – mandible
Following 3 mos of healing (integration), healing abutments are placed in a quick, painless procedure.
---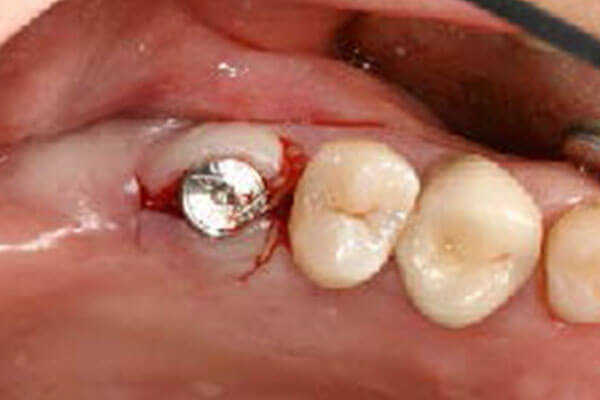 ---
3b: Implant uncovering – maxilla
The maxillary implant was uncovered on the same day. A healing abutment was placed and the tissue sutured.
---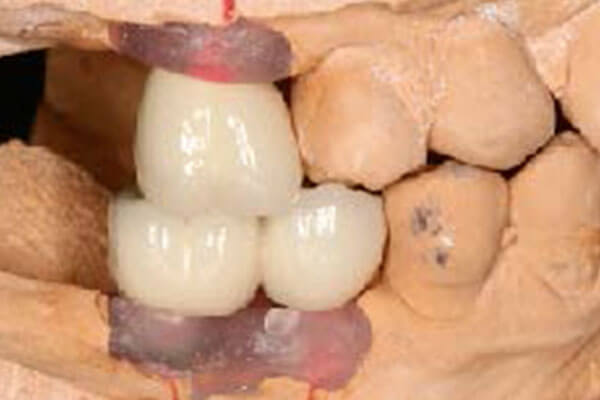 ---
4: Crown fabrication (model)
Lab fabrication of porcelain crowns and proposed occlusal scheme.
---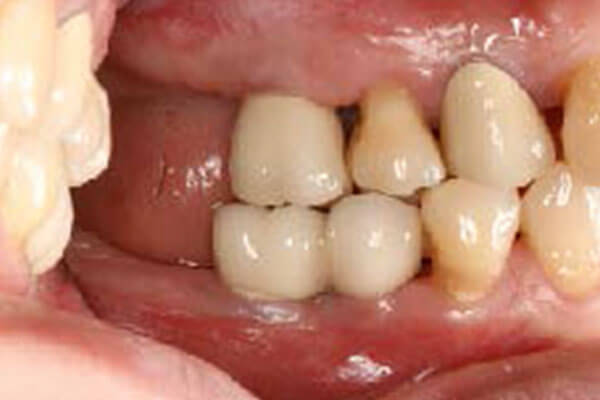 ---
5: Final crowns delivered
Implants cemented and occlusion equilibrated. Note: the lower implant crowns are splinted for strength.
---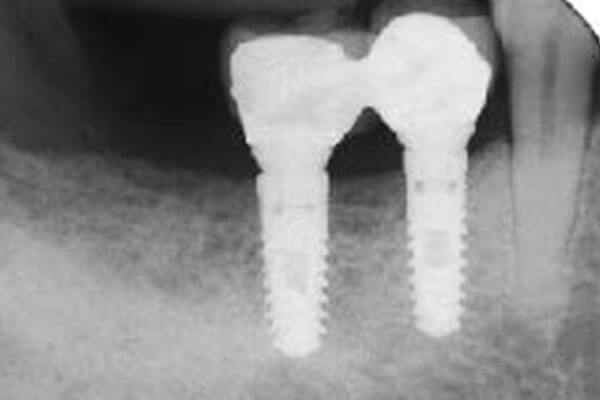 ---
6a: Radiograph – mandible
1 yr follow-up of implants and crowns – excellent bone levels
---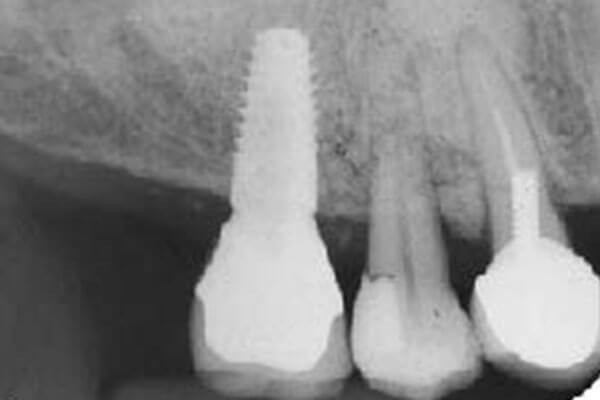 ---
6b: Radiograph – maxilla
1 yr follow-up of implant and crown – excellent bone levels