Full Arch Tooth Replacement
---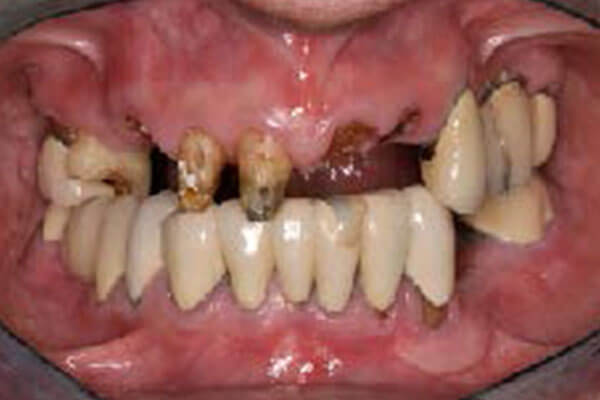 ---
1: Initial presentation
Patient presented with missing and decayed teeth.
---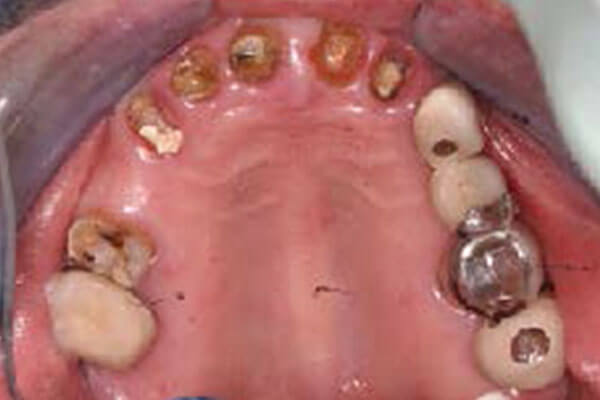 ---
1b: Initial continued…
An occlusal view shows broken and decayed teeth as well as a failing bridge.
---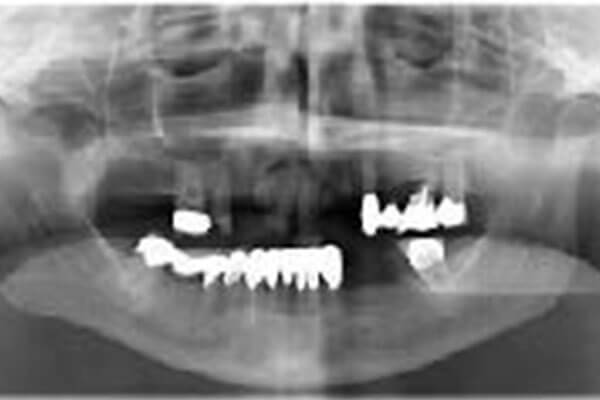 ---
2: Radiographic evaluation
A panoramic radiograph was taken to evaluate the status of the existing dentition, the bone level, as well as maxillary sinuses. It was determined that the maxillary teeth were all hopeless and the patient was planned for immediate implant placement – extraction + simultaneous implant surgery.
---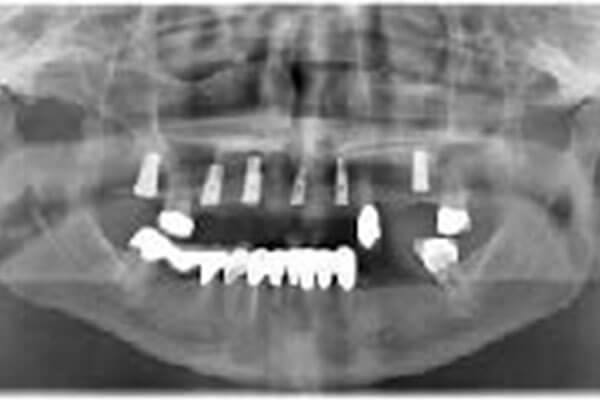 ---
3: Post-implant placement radiogaph
A second panoramic radiograph was taken immediately following implant surgery, revealing proper spacing/ alignment of the implants as well as sinus grafting. The remaining maxillary (upper) teeth were extracted and bone graft placed.
---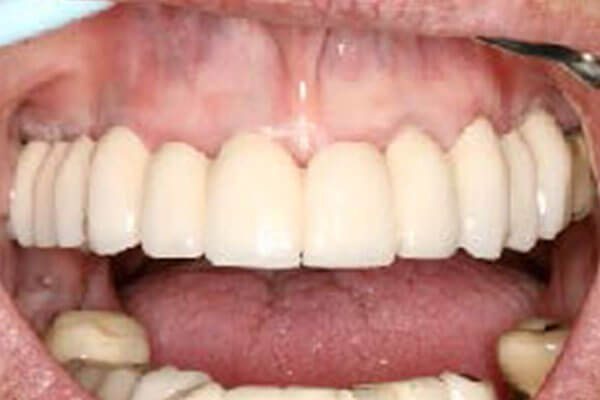 ---
4. Final prosthesis
Following healing and implant integration, a full arch ceramo-metal prosthesis was delivered. Note excellent gingival and tooth esthetics.
---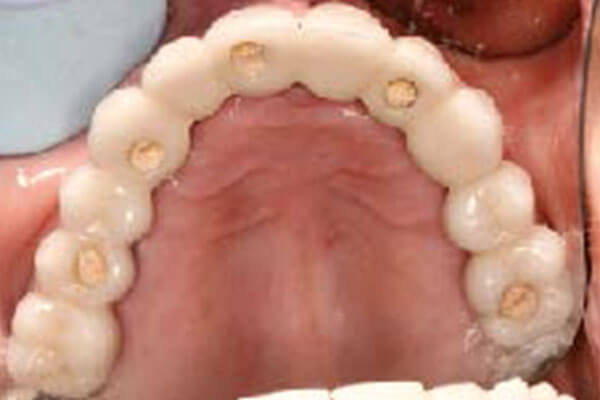 ---
4b. Final prosthesis continued…
An occlusal view of the prosthesis shows this prosthesis is screw retained. The access holes are closed with temporary cement or resin.